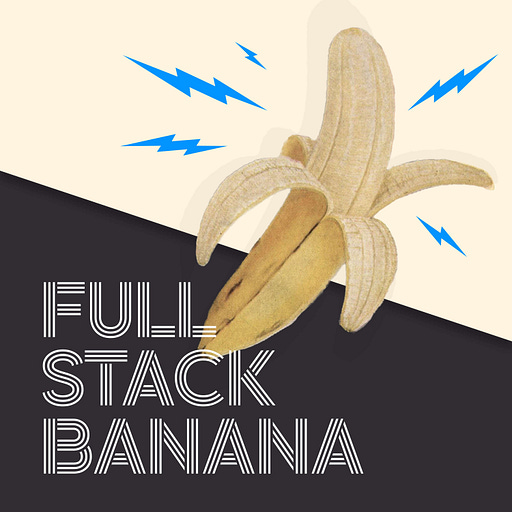 Dec 28, 2022 • 1HR 37M
013 — Spécial fin d'année [PAB]
Édition gâteau aux fruits
Full Stack Banana est un nouveau podcast de conversations nourrissantes au carrefour de la philosophie et de la culture contemporaine. Au fil de réflexions parfois existentialistes mais absolument relax, on s'efforce de bâtir un modèle d'échafaudage pour la vie moderne.
Dans ce spécial fin d'année, on passe en revue les meilleures séries télévisées, podcasts et documentaires de l'année, ainsi que les Substacks et autres événements culturels qui ont retenu notre attention. On discute également de certains des produits qui ont rendu notre quotidien plus facile ou plus efficace. Aussi, on partage quelques hacks de productivité et de technologie qu'on a trouvés particulièrement utiles pour améliorer nos flux de travail et en faire plus. Cependant, les moments les plus marquants de l'année demeurent les courriels surprenants de l'école de nos enfants, donc scandales, controverses et mystères sont aussi au menu. 
---
Références
[03:00] Séries télé: Ozark, We Own This City, Atlanta, The Bear (et White Lotus)
[16:00] Documentaires: Alex a bien aimé les séries documentaires basées sur des histoires/scandales corporatifs récentes (WeCrashed (WeWork) , The Playlist (Spotify), Super Pumped (Uber), The Dropout (Theranos). LJ lui, est pris dans de type Ciné-Cadeau, avec: The Last Dance. Mention honorable: FIFA Uncovered
[21:00] Podcasts: The Great Simplification, Lex Fridman, Dead eyes, All there is. Banc d'essai: Studs Terkel; Storytime with Seth Rogan
[41:00] Substacks: The Free press (ex. Common Sense), The Permanent Problem (Brink Lindsey), NS Lyons, The Abbey of Misrule
[54:00] Hacks et outils de productivité: iphone photo, text copy-paste in mac (icloud), Loom, Otter, Quillbot
[1:13:00] Produits: Navage, Oura ring, Heattech, Zojirushi, Grovemade. Le meilleur produit à acheter demeure.
[1:25:00] Tragédies scolaire de l'année.