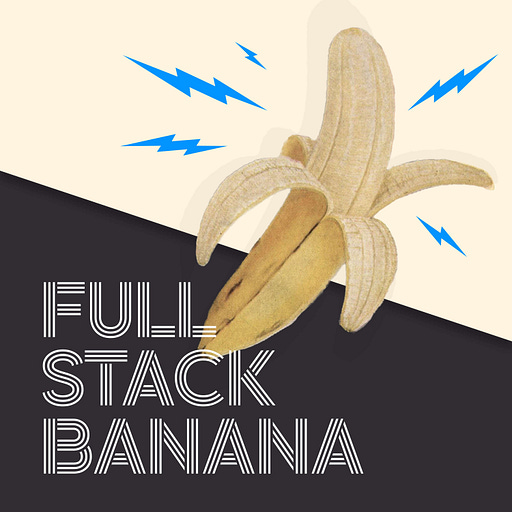 Dec 22, 2022 • 1HR 4M
012 — Resister vs. éviter
Le difficile tango
Full Stack Banana est un nouveau podcast de conversations nourrissantes au carrefour de la philosophie et de la culture contemporaine. Au fil de réflexions parfois existentialistes mais absolument relax, on s'efforce de bâtir un modèle d'échafaudage pour la vie moderne.
Premier d'une série sur les nuances de language qui influencent l'action.
Dans cet épisode, on discute de l'idée de résister vs. celle d'éviter. Si l'idée de résistance est essentielle pour développer force et résilience (comme le veut l'adage "ce qui ne nous tue pas nous rend plus fort"), savoir quand éviter est une compétence toute aussi fondamentale. La clé est de déterminer comment jongler les deux.
---
Références
[01:00] Mandatory fun
The force-feeding of some cockeyed activity to a captive audience with intent to generate joviality. Almost without exception, these ill-advised intrusions fail to create the mirth they are intended to. The result is a discomfort that everyone feels, but no one acknowledges (Gordon Makenzie)
[12:00] Limbic system, limbic hijacking
[14:00] Haddock
[19:00] Social dilemma, Center for humane technology
[21:00] Tech sabbath & detoxification
[26:00] TikTok is China's digital fentanyl
[34:00] Toxic relationships
[36:00] Mindfulness
[41:00] Hormesis (Hormèse)
[48:00] Systèmes de décision
"you don't rise to the level of your goals, you fall to the level of your system"
[53:00] Steven Pressfield: The War of art
Most of us have two lives. The life we live, and the unlived life within us. Between the two stands Resistance. […]

Resistance's goal is not to wound or disable. Resistance aims to kill. Its target is the epicenter of our being: our genius, our soul, the unique and priceless gift we were put on earth to give and that no one else has but us. […]

Resistance obstructs movement only from a lower sphere to a higher. It kicks in when we seek to pursue a calling in the arts, launch an innovative enterprise, or evolve to a higher station morally, ethically, or spiritually. So if you're in Calcutta working with the Mother Teresa Foundation and you're thinking of bolting to launch a career in telemarketing. . . relax. Resistance will give you a free pass.
[58:00] Hero's journey