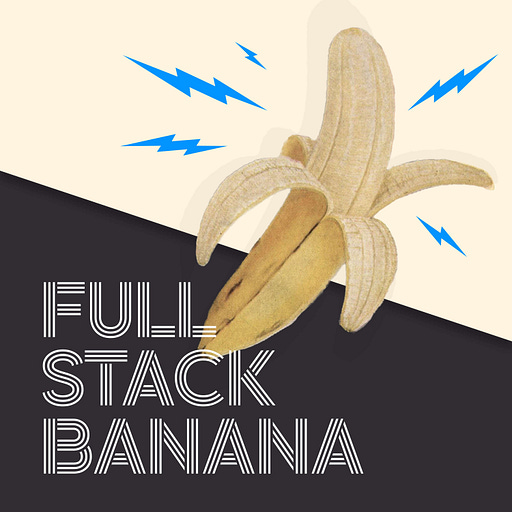 Feb 4 • 1HR 2M
020 — Enquêtes [PAB]
Full Stack Banana est un nouveau podcast de conversations nourrissantes au carrefour de la philosophie et de la culture contemporaine. Au fil de réflexions parfois existentialistes mais absolument relax, on s'efforce de bâtir un modèle d'échafaudage pour la vie moderne.
Cette semaine, épisode #20 "Enquêtes" souligne la livraison finale du 747, l'incroyable vie de Bruce Dickinson d'Iron Maiden, on plonge dans les investigations de Project Veritas, Bellingcat et Hindenburg research; une enquête hilarante sur les rencontres en ligne, et un regard choquant sur les menus pour enfants. Rubrique disparition: Fred le marmotte. Préparez-vous pour un épisode rempli d'idées fascinantes et de rebondissements inattendus !
---
Notes et références
[01:00] Livraison du dernier 747
[06:00] Eyjafjallajökull
[08:00] Biographies légendaires: Bruce Dickinson
[12:00] La capsule perdue de Caesium-137
[19:00] L'histoire du capitaine de sous-marin Russe: Vasily Arkhipov
[21:00] Kramatorsk building-7
[23:00] Project Veritas: directed evolution
[33:00] Bellingcat
[39:00] Hindenburg & Adani Group (voir aussi le rapport sur Nikola)
[43:00] Documentaire de la BBC
[46:00] Rencontres, enquêtes privées: "Sortons-nous avec le même gars" ?
Red flags, according to the New York group, include wearing rings, working in the NYPD or FDNY, being a comedian, being 5 feet 7 inches or shorter, being Parisian, not removing pictures of an ex from Instagram, removing pictures of an ex from Instagram, not liking holidays, working as a corporate lawyer, suggesting coffee or drinks instead of a sit-down dinner for a first date, and being named Jason.
[50:00] Stop ordering off the kid's menu
[54:00] Sign like a celeb!
[59:00] Disparitions: Fred la marmotte