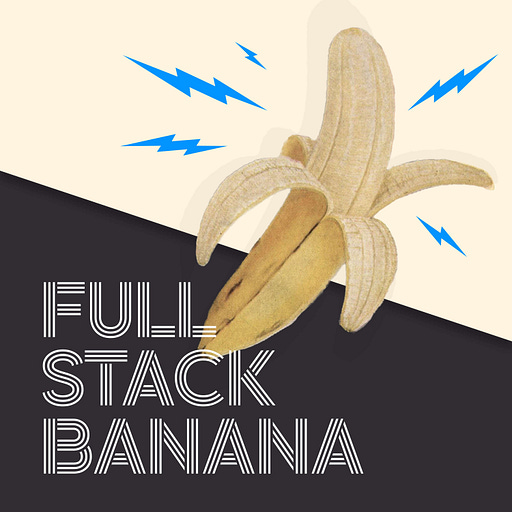 Jan 28 • 1HR 10M
018 — Died Suddenly [PAB]
Full Stack Banana est un nouveau podcast de conversations nourrissantes au carrefour de la philosophie et de la culture contemporaine. Au fil de réflexions parfois existentialistes mais absolument relax, on s'efforce de bâtir un modèle d'échafaudage pour la vie moderne.
Cette semaine on se demande ce qu'est exactement "#diedsuddenly", qu'on voit régulièrement sur Twitter. On parle aussi des Russes qui disparaissent dans des circonstances mystérieuses et improbables et des urgences qui débordent en Angleterre. Aussi: les annonceurs reviennent chez Twitter et de la surveillance extra-territoriale Chinoise. Enfin, on a enfin de la clarté sur les dates d'expirations des aliments, on parle des entrevues d'emploi qui en finissent plus et on parle, encore une fois, d'Alec Baldwin. Conclusion: vaut mieux ne pas parler avec la police.
---
Notes et références
[02:00] #Diedsuddenly
"Pourquoi tant de gens, dont beaucoup sont assez jeunes et apparemment en pleine santé, meurent-ils ? Aujourd'hui, la nouvelle de tels événements est si inévitable qu'elle ressemble à une épidémie."
[12:00] Oh, les annonceurs sont de retour chez Twitter!
[13:00] This too shall pass — Disappearance of Peng Shuai —
[17:00] Le fondateur d'Alibaba, Jack Ma, se cache à Tokyo, selon des informations.
[23:00] China accused of illegal police stations in the Netherlands & With F.B.I. Search, U.S. Escalates Global Fight Over Chinese Police Outposts
Beijing says the outposts aren't doing police work, but Chinese state media reports say they "collect intelligence" and solve crimes far outside their jurisdiction.
[30:00] Sudden Russian Death Syndrome
Here is a list of people you should not currently want to be: a Russian sausage tycoon, a Russian gas-industry executive, the editor in chief of a Russian tabloid, a Russian shipyard director, the head of a Russian ski resort, a Russian aviation official, or a Russian rail magnate. Anyone answering to such a description probably ought not stand near open windows, in almost any country, on almost every continent.
Wikipedia: 2022 Russian businessmen suspicious deaths
[39:00] Santé: Britain's Cautionary Tale of Self-Destruction
In December, as many as 500 patients per week were dying in Britain because of E.R. waits, according to the Royal College of Emergency Medicine, a figure rivaling (and perhaps surpassing) the death toll from Covid-19. On average, English ambulances were taking an hour and a half to respond to stroke and heart-attack calls, compared with a target time of 18 minutes; nationwide, 10 times as many patients spent more than four hours waiting in emergency rooms as did in 2011. The waiting list for scheduled treatments recently passed seven million — more than 10 percent of the country — prompting nurses to strike. The National Health Service has been in crisis for years, but over the holidays, as wait times spiked, the crisis moved to the very center of a narrative of national decline.
[41:00] The Food Expiration Dates You Should Actually Follow
[43:00] Food waste: $161b/an aux É-U
[45:00] Job interviews are a nightmare — and only getting worse
Companies are seemingly coming up with new, higher, and harder hoops to jump through at every turn. That translates to endless rounds of interviews, various arbitrary tests, and complex exercises and presentations that entail hours of work and prep.
[50:00] Le salaire d'un "DNO Warhead Nuclear Threat Reduction Programme Manager" est finalement de…. £41K
[53:00] Baldwin, deuxième partie: Farhad Manjoo: "Alec Baldwin Didn't Have to Talk to the Police. Neither Do You."
[1:00:00] Conseil d'Alec Baldwin: don't talk to the police