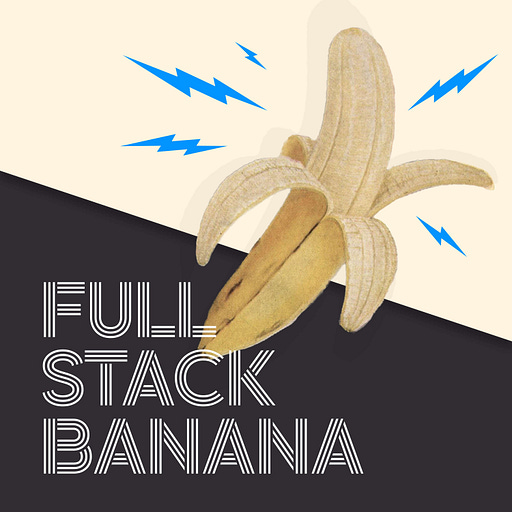 Jan 22 • 1HR 33M
017 — Heptadecaphobia [PAB]
Full Stack Banana est un nouveau podcast de conversations nourrissantes au carrefour de la philosophie et de la culture contemporaine. Au fil de réflexions parfois existentialistes mais absolument relax, on s'efforce de bâtir un modèle d'échafaudage pour la vie moderne.
Cette semaine on parle des marques "responsables" et "Sertified". Aussi, Ivan Prodorov et Václav Havel prennent un café. On salue le pragmatisme de Jacinda Ardern, on parle de démission en évoquant un mémo de 1975 par Don Rumsfeld et, tant qu'à parler de pouvoir, des règles à suivre pour les dictateurs. Disparitions: l'originale "supermodel" Tatjana Patitz et Carl Hahn, qui a transformé VW avec des séries de pub légendaires. On termine en parlant de la hausse constante des prescriptions d'Adderral et, c'est confirmé, les Romains sont les kings du ciment.
---
Notes et références
[02:00] Le chiffre 17: Heptadecaphobia et VIXI
[06:00] CES: consumer electronics show
That being said, as we walked the aisles of the show, with far less jostling and mad energy, we had to wonder if the show is not permanently changed. Most people we speak to agree that CES has lost much of its original purpose.
[11:00] Zara Sues "Responsible" Brand Thilikó for "Passing Off" Zara Wares, Photos as its Own
[21:00] Get Sertified!
In general, the proponents of these efforts have little regard for the racism they demonstrate themselves, or for America's dark history of white- or black-balling business owners based on race. Meanwhile, the reasonable people who make up the rest of our society are largely going along with this trend. Consumers passively stand by as the corporate giants they rely on daily, from credit card companies to their search engines, bombard them relentlessly with advertisements, email blasts, and "curated content" encouraging them to choose their purchases by skin color or gender identity. And business owners—whatever their personal qualms—are obligingly declaring their identities as (or their support of) oppressed classes in order to make a buck, or perhaps just to keep the mob off their backs.
[23:00] Vaclav Havel: The Power of the powerless
In the window of the grocery is a sign that reads "Workers of the world, unite!" What does the grocer mean by putting this sign in the window? Not that he is enthusiastic about global worker unity and wants to spread the word about it. The real message on the sign reads something like this: "I, the grocer X⸺, live here and I know what I must do. I behave in the manner expected of me. I can be depended upon and am beyond reproach. I am obedient and therefore I have the right to be left in peace." The message is not meant for the grocer's customers, but for officials who might suspect him or for informers who might care to turn him in. (source)
[28:00] Ivan Provorov
[40:00] Jacinda Ardern
[46:00] Don Rumsfeld & Dick Cheney's memo à Gerald Ford
[50:00] Rules for rulers
[53:00] Noma isn't closing; it's becoming a deconstructed restaurant.
[59:00] Alec Baldwin
"We are artists — we are not actual cowboys, actual cops, actual superheroes," Mr. Pasquale said. "We are not Jason Bourne. I can't even begin to imagine an actor having the responsibility of now needing to be the safety person on the set regarding prop guns. That's insane." (source)
[1:11:00] Disparition, Tatjana Patitz
[1:15:00] Carl Hahn
[1:20:00] America's Adderall shortage
[1:25:00] Obésité aux États-Unis
[1:29:00] Le ciment au temps des Romains vs. le ciment d'aujourd'hui