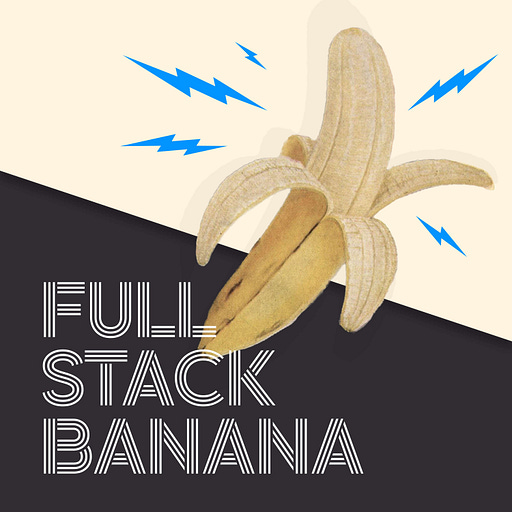 Dec 19, 2022 • 1HR 41M
011 — Sunshine in a bottle [PAB]
Full Stack Banana est un nouveau podcast de conversations nourrissantes au carrefour de la philosophie et de la culture contemporaine. Au fil de réflexions parfois existentialistes mais absolument relax, on s'efforce de bâtir un modèle d'échafaudage pour la vie moderne.
Cette semaine, après les mises-à-jour FTX-Twitter-ChatGPT, on parle d'intégrité civique, de mort assistée, d'éthique corporative et de formules publicitaires douteuses. On évoque brièvement la disparition du lumineux Stephen 't'Witch' Boss. Aussi: les jouets les plus emblématiques de chaque année de votre enfance.
---
Notes et références
[03:00] Bankman-Fried's lawyer argued that he should be released because of his vegan diet and reliance on several medications.
[07:00] "ChatGPT excels at producing ordinary, bureaucratic prose, written in an acceptable but non-descript style."
[08:00] Why It's So Hard to Resist Turning Your Selfies Into Lensa AI Art
[23:00] Twitter files: Jack Dorsey "a native internet protocol for social media"
I'll start with the principles I've come to believe…based on everything I've learned and experienced through my past actions as a Twitter co-founder and lead:

Social media must be resilient to corporate and government control.

Only the original author may remove content they produce.

Moderation is best implemented by algorithmic choice.
[34:00] Cryptocurrency is the Segway of finance
[37:00] Nellie Bowles, TGIF
[38:00] MAID—Scheduled to Die: The Rise of Canada's Assisted Suicide Program
[48:00] Simons, All is beauty (Not a commercial campaign!). Plus de détails.
[1:05:00] Rutt: The evolution of corporate ethos
[1:07:00] Peloton
[1:18:00] Allen Kay
"We have five basic guidelines for developing advertising," he said in an interview for Guy Kawasaki's book "How to Drive Your Competition Crazy: Creating Disruption for Fun and Profit" (1995). "Start with the customer. Live with the client. Uncover the obvious. Keep it simple. And follow through."
[1:22:00] MAP
Earlier this month, an Old Dominion University (ODU) professor of sociology and criminal justice, Allyn Walker, brought global attention to a newer term, "Minor-Attracted Persons" or "MAPs" for short, within a greater argument that pedophiles shouldn't be ostracized for their urges.
[1:29:00] Stephen 'tWitch' Boss
[1:34:00] Ça va?
[1:37:00] The most iconic toys from every year of your childhood 🎄