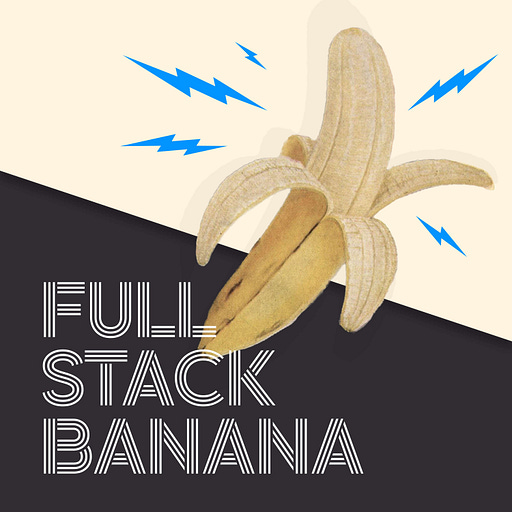 Dec 10, 2022 • 1HR 12M
010 — Dambusters [PAB]
Full Stack Banana est un nouveau podcast de conversations nourrissantes au carrefour de la philosophie et de la culture contemporaine. Au fil de réflexions parfois existentialistes mais absolument relax, on s'efforce de bâtir un modèle d'échafaudage pour la vie moderne.
Cette semaine on parle de ChatGPT qui promet de briser plusieurs barrages dont toutes les ramifications ne sont pas encore claires, mais le consensus semble que ça va changer beaucoup de choses rapidement.
Twitter files: l'importance de la transparence dans la gestion des algos et la violence stochastique. 
Crise de la confiance dans les médias de masse: retour sur le débat Munk de la semaine dernière. 
Pub: Birkenstock, Rolex, et on souligne la disparition d'Allen Kay, créateur du slogan bien connu post 9/11: "If you see something, say something".
Aussi: la mort s'invite; on parle de solitude, de voyeurisme et on souligne enfin la vie de Johnny Johnson, le dernier des Dambusters de la RAF.
On évoque en toile de fond:
Le choc du réel

L'importance de la vérité et des faits pour avoir une démocratie en santé

Du futur du travail et de l'augmentation humaine à travers la technologie

Les perceptions du risque

La résilience et la persévérance
Bon week-end.
---
Notes et références
[01:00] Intro — La mort s'invite. Reality is just a game now.
[12:00] ChatGPT ——— "Il peut écrire des essais , taper des histoires de crime , générer des scénarios de films ou formuler des modules de texte marketing" (h/t Johannes Klingebiel)
Lectures et points de départ:
[16:00] AF447
In the minute that followed the autopilot disconnection, the failure of the attempts to understand the situation and the de-structuring of crew cooperation fed on each other until the total loss of cognitive control of the situation.
[21:00] LinkedIn is toast
[27:00] Twitter files, première et seconde partie
[33:00] Sabre reservation system
[38:00] Stochastic terrorism (contra: Chris Rufo)
[42:00] Suicide solution
[46:00] Munk debate: Be it resolved, don't trust mainstream media.
[48:00] Gallup sur la confiance dans les médias
[50:00] Pub: Birkenstock vs Rolex
[55:00] Allen Kay : "If you see something, say something"
[1:00:00] Johnny Johnson: 'Dambusters' (le slogan de l'unité 617? "Après moi le déluge")
[1:05:00] Solitude
[1:07:00] Love and radio: The living room
Diane's new neighbors across the way never shut their curtains, and that was the beginning of an intimate, but very one-sided relationship.