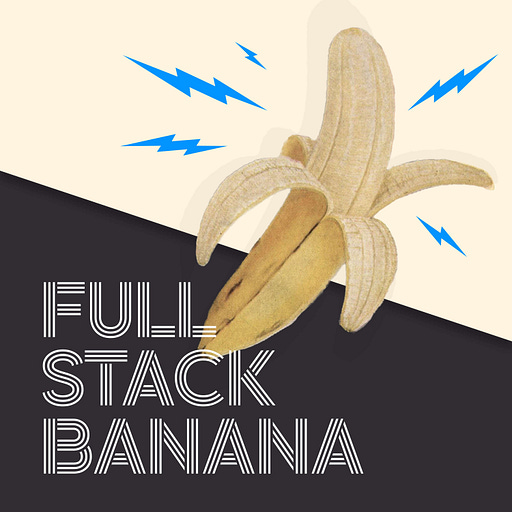 Dec 3, 2022 • 57M
008 — VUCA [PAB]
Full Stack Banana est un nouveau podcast de conversations nourrissantes au carrefour de la philosophie et de la culture contemporaine. Au fil de réflexions parfois existentialistes mais absolument relax, on s'efforce de bâtir un modèle d'échafaudage pour la vie moderne.
Cette semaine on expérimente avec les rigueurs de la "tripledemic" alors qu'on arpente les pharmacies pour trouver les dernières boîtes de Tylenol.
Pendant ce temps SBF poursuit sa tournée médiatique et s'arrête à la conférence DealBook, pour essentiellement dire qu'il est, like, vraiment désolé. Cela coincide avec le début du procès dans l'affaire Wirecard qui démarre à Munich dans un tribunal à l'épreuve des bombes.
On sort l'acronyme "VUCA" des archives, on évoque la situation tumultueuse en Chine et du courage, de la Russie et de Moscow, Idaho où un enquête sur la mort de quatre étudiants piétine. On évoque enfin l'histoire du bambin de 10 mois qui a fait une overdose de fentanyl dans un parc huppé de San Francisco.
On évoque en toile de fond:
Complexité des chaînes d'approvisionnement

Risques existentiels, asymétrie et problèmes de contrôle dans un monde complexe et interconnecté

La justice alternative

Enjeux d'itinérance, de consommation, d'acceptation et la justice progressive qui atteint ses limites (SF)
Bon week-end.
---
Notes et références
[01:00] Intro — A 'Tripledemic'? et Pénurie de produits pour nourrissons et pour enfants à base d'ibuprofène et d'acétaminophène. "Health Canada pegged the problem to "unprecedented demand since the summer" (CTV)
Relié: What the hell is going on with Quebec's health care system? 🤬
[05:00] FTX; SBF à l'événement DealBook du 30/11 avec Andrew Ross Sorkin: "I've had a bad month". Faits saillants.
"I don't know the details of that house for my parents. I know it was not intended to be their long-term property. It was intended to be the company's property. I don't know how that was papered in, and I think that's where it was and will end up. I think they may have stayed there while working with the company sometime over the last year."
[06:00] Gideon-Lewis Kraus "Sam Bankman-Fried, Effective Altruism, and the Question of Complicity" (voir aussi: "The Reluctant Prophet of Effective Altruism")
[07:00] Wirecard: "A bombproof courtroom and a CEO in the dock: what to expect from the Wirecard trial".
[16:00] VUCA: Volatility, uncertainty, complexity and ambiguity, dont le A doit évoluer pour être compris comme signifiant "asymmetric":
"Al Qaeda spent roughly half a million dollars to destroy the World Trade Center and cripple the Pentagon. What has been the cost to the United States? In a survey of estimates by The New York Times, the answer is $3.3 trillion, or about $7 million for every dollar Al Qaeda spent planning and executing the attacks." (source)
[21:00] Les mouvements de protestation en Chine. Le résumé de N.S. Lyons.
[29:00] Chine, Iran: Pourquoi pas de mouvements de contestation en Russie?
[34:00] What the hell is going on in Moscow, Idaho? Si intéressé lire les résumés de l'affaire: NYT, BBC, NPR, WSJ.
"Nearly three weeks into the investigation of the gruesome stabbing deaths of four University of Idaho students, the police said on Wednesday that they no longer know whether the killings were targeted, their latest reversal as pressure mounts to solve the murders that have shaken and mystified this college town." (source)
[40:00] Gabby Petito
[45:00] San Fransicko — "Dad reveals horrific details of baby's reported fentanyl overdose at S.F. playground"
[51:00] "Musk's Neuralink Hopes to Implant Computer in Human Brain in Six Months" (évidemment tout est relatif avec Musk: "Watch Elon Musk Promise Self-Driving Cars "Next Year" Every Year Since 2014.")
[54:00] Banana + Bread + Flip flops (🤫)