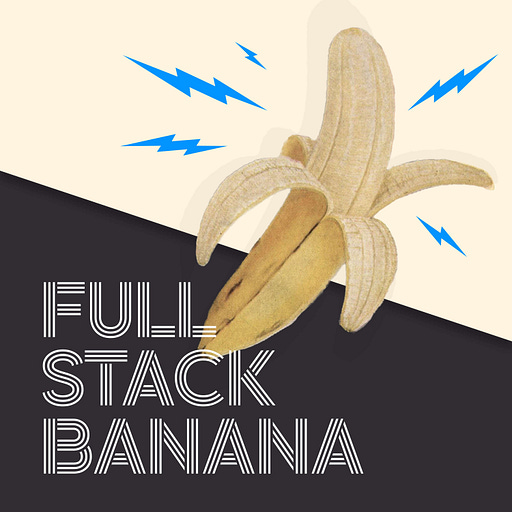 Jan 3 • 1HR 12M
014 — Illusion productive
Full Stack Banana est un nouveau podcast de conversations nourrissantes au carrefour de la philosophie et de la culture contemporaine. Au fil de réflexions parfois existentialistes mais absolument relax, on s'efforce de bâtir un modèle d'échafaudage pour la vie moderne.
Comment s'explique la frénésie globale autour de l'idée de productivité personnelle? Chaque jour, on nous bombarde de techniques et manières d'être plus "productifs". Accomplir plus, semble être devenu une fin en soi, à tel point qu'on peut parler d'une industrie de la productivité (e.g. Tim Ferriss, . C'est la fascination du "comment", mais au delà du comment existe aussi le "quoi" et le "pourquoi", lesquels reçoivent beaucoup moins d'attention. Les habitudes et routines sont essentielles car elles permettent d'avancer et d'accomplir quelque chose (stratégie type Moneyball), mais savoir ce qu'on veut obtenir dans la vie demeure le véritable super-pouvoir.
---
Références
00:16 — Un point de départ, quelques idées
"To make something good, just do it. To make something great, just re-do it, re-do it, re-do it. The secret to making fine things is in remaking them." (Kevin Kelly)

"All the greatest gains in life — in wealth, relationships, or knowledge —come from the magic of compounding interest — amplifying small steady gains. All you need for abundance is to keep adding 1% more than you subtract on a regular basis" (idem)

"See the job, do the job, stay out of the misery" (Via Ticket No3)
04:21 — Tim Ferriss, James Clear et son livre, Atomic Habits.
05:54 — Moneyball
07:00 — Sam Walton (WalMart) "20 years in the making" (voir FSB épisode 003)
08:16 — Jordan Peterson
"Chaos and order are fundamental elements because every lived situation (even every conceivable lived situation) is made up of both."

— 12 Rules for life, loc.1162
10:04 — William McRaven University of Texas commencement, 2014
15:26 — Trust the process ( aussi connu sous "trust the soup").
"The other principle we depended on was "Trust the Process." We liked this one because it was so reassuring: While there are inevitably difficulties and missteps in any complex creative endeavor, you can trust that "the process" will carry you through." (Ed Catmull)
Toutefois, ce principe a des limites, comme l'explique Ed Catmull dans son excellent livre Creativity Inc., qui raconte l'histoire de Pixar (Toy Story, Cars, Ratatouille, etc.). Faire confiance au process ne veux pas dire d'assumer que le processus est une fin en soi: "Trust the Process" had morphed into "Assume that the Process Will Fix Things for Us." It gave us solace, which we felt we needed. But it also coaxed us into letting down our guard and, in the end, made us passive. Even worse, it made us sloppy.
17:13 — FT, "Productivity Porn" ("MMMs™ (macho, masochistic mornings) are easy to pillory. But they are popular among those hoping that by following successful people's schedules — bedmaking, journaling, reading, exercise — they, too, can make millions or at least, scale the corporate ladder.")
17:51 — Tools of Titans (2016) et Tribe of Mentors (2017)
19:56 — Mark Wahlberg's routine
28:00 — Sur la respiration… lire Breath, de James Nestor. —— et sur la méthode Wim Hof
34:00 — "You don't rise to the level of your goals, you merely fall to the level of your systems" (James Clear)
36:06 — How > What > Why (l'ordre idéal est inverse, i.e. "Start with why ", mais force est d'admettre qu'on vit dans un monde de "how")
39:56 — FT, Janan Ganesh: "Knowing what you want is the ultimate life skill" (sur la question du what)
43:06 — Le 'vortex du how' — Ali "Junior Doctor" Abdaal
48:56 — Ferriss, "4-hour body"
52:59 — Productivity hacks produits par Lex, un outil AI (GPT-3) "24 hours ago, I tried an experiment - I tweeted a thread with 15 productivity hacks. It's become one of my highest performing tweets of all time, with over 1 million impressions and 23,648 engagements. The truth is - the entire thread was written by an AI."
57:28 — Dollar-store-level home decor quotes
59:10 — Replication crisis
1:01:56 — L'obsession récente des mountain climbing documentaries (dont le classique Free Solo (Alex Honnold), mais aussi The Dawn Wall (Tommy Caldwell), The Alpinist (Marc-André Leclerc), 14 Peaks (Nirmal Purja) etc. et la fameuse photo de congestion sur le Mont Everest, largement circulée.
1:05:16 — On the concept of liminality ("In anthropology, liminality (from the Latin word līmen, meaning "a threshold"[1]) is the quality of ambiguity or disorientation that occurs in the middle stage of a rite of passage, when participants no longer hold their pre-ritual status but have not yet begun the transition to the status they will hold when the rite is complete")
1:05:57 — Sur ce point, Joel Salatin dans The Alpine Review: "Hard work matters because it is the historically proven method for progress".
1:09:56 — Instagram, lol