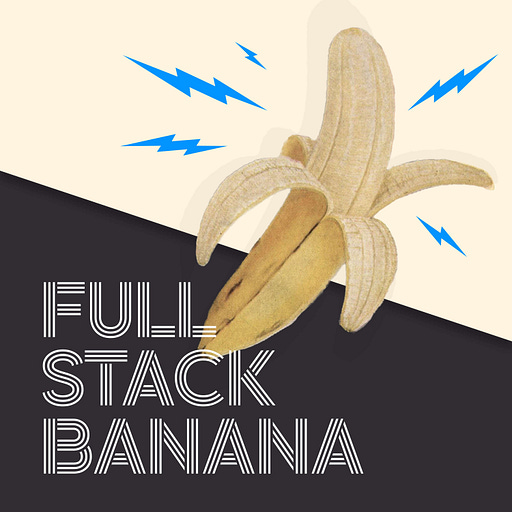 Jan 31 • 44M
019 — Couper la poire en deux?
Full Stack Banana est un nouveau podcast de conversations nourrissantes au carrefour de la philosophie et de la culture contemporaine. Au fil de réflexions parfois existentialistes mais absolument relax, on s'efforce de bâtir un modèle d'échafaudage pour la vie moderne.
"The most dangerous negotiation is the one you don't know you're in."
Qu'on le veuille ou non, on est toujours en train de négocier quelque chose, que ce soit au niveau professionnel ou dans la vie en général, alors aussi bien essayer de devenir compétent. Mais pourquoi est-ce aussi difficile d'être bon négociateur? On trouve des pistes de réponse à travers l'ouvrage de Chris Voss, ancien négociateur d'otage au FBI et auteur du livre Never Split the Difference et Marshall Rosenberg, auteur du livre classique Non-violent Communication.
---
Note: Cet épisode est le cinquième de la série, mais est publié plus tard pour des raisons d'horaires et aussi, parce que nos discussions hebdomadaires "pain aux bananes" n'étaient pas encore au programme.
---
Références
01:23 — Tous les détails que vous rêviez d'avoir sur les anniversaires de mariage et leur symbolisme
02:48 — James Altucher et Chris Voss: This is what I do in a negotiation (podcast)
03:13 — *Never Split the Difference: Negotiating As If Your Life Depended On It* (2016)
03:53 — Why music evoke memories? (BBC) "This is an experience shared by everyone: hear a piece of music from decades later and you are transported back to that particular moment, like stepping into a time machine. You can feel everything as if you were actually there. The relationship between music and memory is powerful, and new research is hoping to discover how these memories work for therapeutic effect."
04:28 — Arashiyama Park's bamboo forest
10:11 — Autres entretiens de Chris Voss qui me démontrent que Altucher était clairement "first to the news" en 2016 (avec Sam Harris (2018), Kevin Rose (2019) etc. L'incident du raccoon de Kevin Rose et son chien Toaster vaut la peine d'être vu. Apparemment le racoon s'en est sorti indemme, mais Rose a été obligé d'annuler son membership à PETA.
15:10 — Pro tip #1 — shut up and listen! "The goal is to identify what your counterparts actually need (monetarily, emotionally, or otherwise) and get them feeling safe enough to talk and talk and talk some more about what they want." p. 28 …. "But neither wants nor needs are where we start; it begins with listening, making it about the other people, validating their emotions, and creating enough trust and safety for a real conversation to begin". Source: Never Split the Difference (ci-après "Split)
16:18 — Questions ouvertes vs. fermées
17:27 — Pro tip #2 — Mirroring — "Mirroring, also called isopraxism, is essentially imitation. It's another neurobehavior humans (and other animals) display in which we copy each other to comfort each other." (Split, p. 35)
21:11 — Getting to yes (le livre) — plutôt, optimiser pour le confort d'un non (Pro tip #3)
23:58 — Pro tip #4 — Tolerate the silence — "The last rule of labeling is silence. Once you've thrown out a label, be quiet and listen." (Split, p.56)
30:58 — Pro tip #5 — That's right vs. you're right — "As you'll soon learn, the sweetest two words in any negotiation are actually "That's right." " (Split, p.98)
36:13 — Non-violent communication de Marshall Rosenberg (le livre, le sommaire) — La formule — observation, needs, feelings, request.