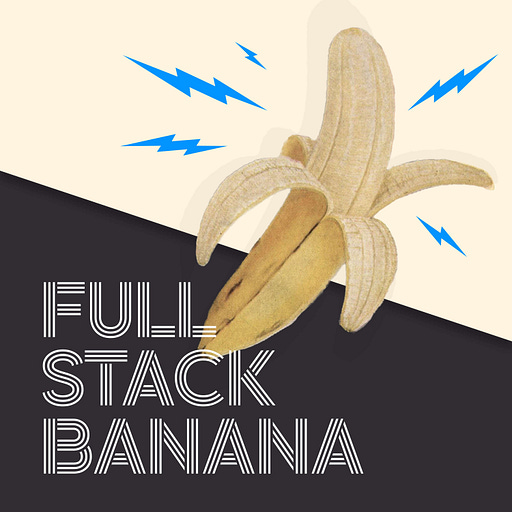 Mar 28 • 51M
030 — Grandir grâce au feedback
Surmonter la honte, accepter le changement et maîtriser l'art de la critique constructive.
Full Stack Banana est un nouveau podcast de conversations nourrissantes au carrefour de la philosophie et de la culture contemporaine. Au fil de réflexions parfois existentialistes mais absolument relax, on s'efforce de bâtir un modèle d'échafaudage pour la vie moderne.
Épisode #30 (née '28') 🎉. Introduction à l'épineuse question du feedback et de la critique, avec comme point de départ la maxime populaire de Warren Buffett: "praise by name, criticize by category". On explore les différentes facettes de ce sujet complexe et on se demande comment il est possible d'exploiter le pouvoir de la rétroaction directe pour stimuler la croissance personnelle tout en maintenant une une culture d'ouverture, de sécurité psychologique et de confort pour tout ceux qui sont impliqués.
---
Notes et références
[01:00] Warren Buffet — "Praise by name, criticize by category". Principe qui consiste à éviter de critiquer des individus en public, car ça peut avoir des effets néfastes. De telles critiques peuvent amener la personne critiquée à se mettre sur la défensive, l'empêchant d'apprendre de ses erreurs.
[16:00] "Shame" et l'importance du contexte dans la livraison du feedback.
[21:00] "Praise in Public, Criticize in Private" is Bad Advice
Whether it's criticism or praise, ask yourself: What will best help people perform better in the future? Praise how people are comfortable. Criticize and correct early.
[24:00] Feedback pour leaders et organisations — Three feedback models par Jacob Kaplan-Moss
[25:00] Radical candor model (Kim Scott)
[28:00] Le sh*t sandwich est l'un des moyens les plus populaires - et les plus inutiles - de donner des commentaires aux employés.
[34:00] Protocols — Ex. "Working backwards" chez Amazon. La méthode du mémorandum de six pages qui est lu avant un meeting. Pas de PowerPoint. Pour en savoir plus, lire ou écouter le livre du même titre.
We use a thing we call the "working backwards process," where we don't use PowerPoint, or Keynote, that much inside of our business. We write narratives. And the narratives are six pages long, and a new product, any new product inside of Amazon, the first page of that product, that narrative is a press release, as if you were launching the product tomorrow. And then the next five pages are frequently asked questions; how is this going to be differentiated? How would it be priced? What invention do you have to solve to be able to do this, etc., etc. And there's a bunch of those questions that go in.
[42:00] Le dilemme du feedback — L'un des principaux dilemmes auxquels les dirigeants sont confrontés lorsqu'ils pensent à la rétroaction est de trouver le juste équilibre entre la promotion d'une communication efficace et claire qui renforce la confiance et le maintien d'une culture d'ouverture, de sécurité psychologique et de confort pour tous les employés.
[44:00] Une variation au dicton de Buffett, par Naval Ravikant dans le contexte spécifique de comment se comporter sur Twitter.
[49:00] Too Soon Old, Too Late Smart: Thirty True Things You Need to Know Now de Dr. Gordon Livingston.