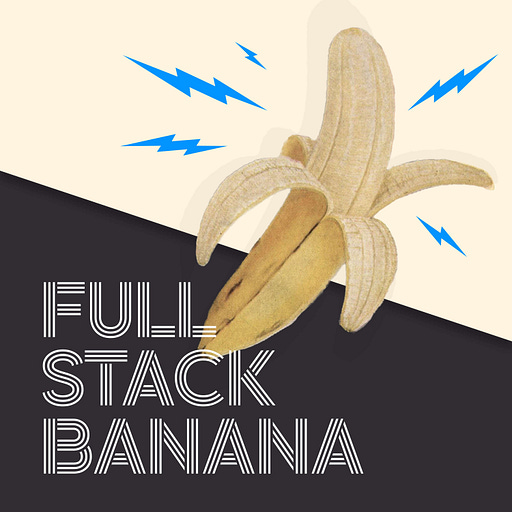 Mar 26 • 1HR 4M
029 — Street Cred [PAB]
GPT-4, Crocs, une interdiction de TikTok, des débats sur la cuisine italienne et les céréales nocturnes ultimes!
Full Stack Banana est un nouveau podcast de conversations nourrissantes au carrefour de la philosophie et de la culture contemporaine. Au fil de réflexions parfois existentialistes mais absolument relax, on s'efforce de bâtir un modèle d'échafaudage pour la vie moderne.
Dans l'épisode très swag de cette semaine, on radote sur le sujet GPT-4 comme une vieille cassette. On plonge également dans le monde de Crocs, et on explore le déclin des métiers et discutons de l'interdiction possible de TikTok aux États-Unis. Aussi, on plonge dans l'authenticité contestée des plats "classiques" italiens, examinons l'évolution des attitudes envers le travail à distance, et enfin, Dieu merci, Post a créé des céréales parfaites pour la nuit!
---
Notes et références
[11:00] GPT-4: vers l'AGI? — Microsoft Research Paper Claims Sparks of Artificial Intelligence in GPT-4 voir aussi le résumé de Zvi
[20:00] J'm mes Crocs et Enioluwa Adeoluwa aussi.
[26:00] Decline of the trades
Older workers in the skilled trades are retiring. Not enough young people are training to take their jobs as construction workers, plumbers, and electricians. […]

Meanwhile, student debt is rising. Only two-thirds of those with degrees say the debt was worth it, per a YouGov poll.
[38:00] Tiktok — "Republican's ain't got no swag."
Let's not be racist toward China and express our xenophobia when it comes to TikTok, because American companies have done tremendous harm to American people.
[44:00] Shein's Android App Caught Transmitting Clipboard Data to Remote Servers
[46:00] Everything I, an Italian, thought I knew about Italian food is wrong
"It's all about identity," Grandi tells me between mouthfuls of osso buco bottoncini. He is a devotee of Eric Hobsbawm, the British Marxist historian who wrote about what he called the invention of tradition. "When a community finds itself deprived of its sense of identity, because of whatever historical shock or fracture with its past, it invents traditions to act as founding myths," Grandi says. […]

Panettone is a case in point. Before the 20th century, panettone was a thin, hard flatbread filled with a handful of raisins. It was only eaten by the poor and had no links to Christmas. Panettone as we know it today is an industrial invention. […]

Tiramisu is another example. Its recent origins are disguised by various fanciful histories. It first appeared in cookbooks in the 1980s. Its star ingredient, mascarpone, was rarely found outside Milan before the 1960s, and the coffee-infused biscuits that divide the layers are Pavesini, a supermarket snack launched in 1948. "In a normal country," Grandi says with a smile, "nobody would care where [and when] a cake was invented."
Lire: "Denominazione di origine inventata. Le bugie del marketing sui prodotti tipici italiani"
[52:00] Authenticité et street creds: Straight Outta Chevy Chase; lire aussi le texte du New Yorker.
One of the most influential hosts on hip-hop radio is a man named Peter Rosenberg. He is thirty-four years old and stocky, with a few days of stubble and a you-can't-fire-me-I-quit approach to baldness. Hip-hop is an industry of calibrated personas, and Rosenberg, who was reared in an upper-middle-class Maryland suburb, tries to project confidence without too much self-seriousness. "I will go toe to toe with almost anyone in terms of knowledge, trivia, and love of this music," he told me. "That said, I don't try to front like I'm cooler than I am."
[55:00] Why Bosses Who Praised Remote Work Sour on Productivity From Home
"We experienced the benefits of workplace flexibility […] We also saw the long-term strain on collaboration, cross-team communication, and especially development for emergent hires and new managers."
[56:00] Post: Sweet Dreams Cereal
For 130 million American adults, a good night's sleep is elusive. You deserve good sleep, and we want to help you enjoy it! So, we made Sweet Dreams cereal, the first ready-to-eat cereal specially designed to support a good sleep routine and a fresh start to the next day.