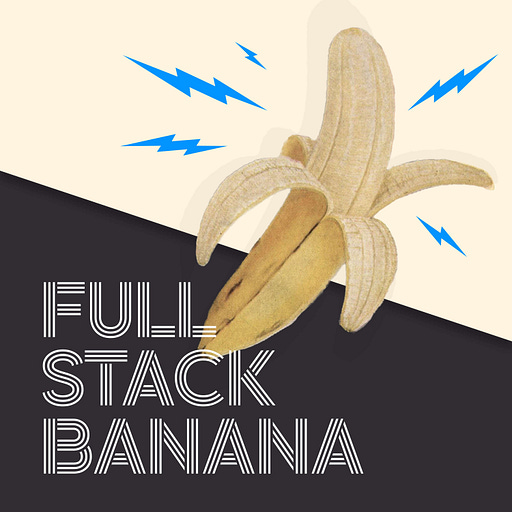 Mar 18 • 1HR 12M
028 — Co-pilote [PAB]
ChatGPT officiellement entré en phase Mini-Wheat, la chute de SVB et autres histoires de flop. Aussi: un secret conjugal simple, mais puissant.
Full Stack Banana est un nouveau podcast de conversations nourrissantes au carrefour de la philosophie et de la culture contemporaine. Au fil de réflexions parfois existentialistes mais absolument relax, on s'efforce de bâtir un modèle d'échafaudage pour la vie moderne.
Dans l'épisode de cette semaine, la hausse des coûts de voyage, service médiocre et gros pourboires obligatoires. On discute aussi des deux événements marquants de importants qui ont fait des vagues cette semaine : l'effondrement de SVB et le lancement sans fanfare de GPT-4. Nous aussi rendons hommage au regretté Dick Fosbury, qui a révolutionné le saut en hauteur avec son emblématique "Fosbury Flop". De plus, on évoque le cas curieux de Thomas Midgley Jr., l'homme responsable de deux des erreurs les plus importantes de l'histoire. Enfin, un concept simple mais puissant qui peu sauver votre mariage.
---
Notes et références
[01:00] Des avions en attente de passagers, mais aussi des commandes record. Plus: McKinsey sur le futur de l'aviation post-covid.
[07:00] WSJ — Who Killed Silicon Valley Bank?
Everyone, except SVB management it seems, knew interest rates were heading up. […]

Was there regulatory failure? Perhaps. SVB was regulated like a bank but looked more like a money-market fund. […]

Then there's this: In its proxy statement, SVB notes that besides 91% of their board being independent and 45% women, they also have "1 Black," "1 LGBTQ+" and "2 Veterans." I'm not saying 12 white men would have avoided this mess, but the company may have been distracted by diversity demands.
[21:00] HBR—When — and How — to Keep a Poker Face at Work
[24:00] GPT-4: la période "mini-wheat". Côté givré, côté plus sérieux.
[33:00] 365 copilot
[39:00] South park & ChatGPT
[41:00] Dick Fosbury
[45:00] Thomas Midgley Jr.— The Brilliant Inventor Who Made Two of History's Biggest Mistakes.
Lead-crime hypothesis / Leaded gasoline calculation to have stolen over 800 million cumulative IQ points since 1940s / Vulnerable world hypothesis
[54:00] Tipping is weird now
[1:04:00] The Hottest Restaurants Should Be the Ones That Care About Their Workers
If you leave a review online or rave to your friends about a meal, don't focus on just the food; also focus on how happy the servers seemed.
[1:08:00] You can be right, or you can be married.
When it comes to marriage, the opposite of "right" isn't "wrong." It's "happy."