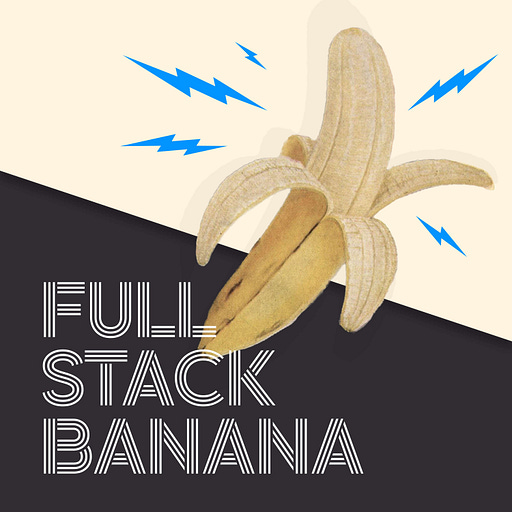 Feb 28 • 39M
025 — Ambition vs. aspiration
Êtes-vous motivé par l'ambition ou l'aspiration ? Saisir la différence peut permettre de mieux diriger ses énergies au travail comme dans la vie personnelle.
Full Stack Banana est un nouveau podcast de conversations nourrissantes au carrefour de la philosophie et de la culture contemporaine. Au fil de réflexions parfois existentialistes mais absolument relax, on s'efforce de bâtir un modèle d'échafaudage pour la vie moderne.
Dans cet épisode, on explore les concepts d'ambition et d'aspiration, soulignant l'importance de trouver un équilibre sain entre les deux. Bien que l'ambition soit importante, elle ne devrait pas conduire à une obsession de la performance et de la réussite. Au lieu de cela, l'accent devrait être mis sur la croissance et l'amélioration personnelles. En réfléchissant au sens plus profond des choses, on peut poursuivre nos objectifs d'une manière à la fois productive et épanouissante, tout en gardant à l'esprit que l'ambition peut être bonne, mais il est important de considérer l'objectif final.
---
Notes et références
[00:00] Un spectrum de concepts: Needs, expectations, hopes, dreams, goals, ambitions, aspirations
[03:00] How ambitious are you? (Talent, le livre)
[10:00] Il est difficile de dire ce qui est le plus important, l'ambition ou l'aspiration, car ce sont toutes deux des composantes essentielles du succès. L'ambition est importante à connaître car elle vous donne une idée claire de l'avantage potentiel de quelqu'un. L'aspiration est importante car elle est le moteur de la réalisation de ses ambitions.
Ambition Vs. Aspiration: Why Leaders Need To Understand The Difference
Voir aussi cette discussion sur Quora.
[31:00] Beaucoup d'ambition