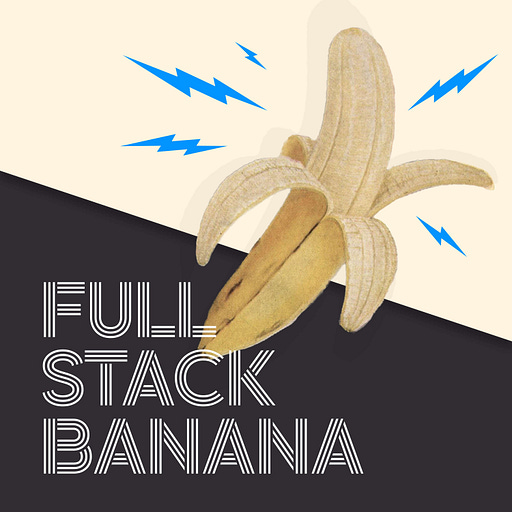 Feb 25 • 1HR 7M
024 — Balles courbes [PAB]
Du conflit ukrainien à "connaissez vos médicaments", on couvre divers sujets à la fois nostalgiques et tournés vers l'avenir. Et oui aussi un peu de baseball.
Full Stack Banana est un nouveau podcast de conversations nourrissantes au carrefour de la philosophie et de la culture contemporaine. Au fil de réflexions parfois existentialistes mais absolument relax, on s'efforce de bâtir un modèle d'échafaudage pour la vie moderne.
Dans cet épisode, on discute de l'escalade du conflit en Ukraine, des coûts cachés du progrès et une nostalgie des années 90 est-elle justifiée? Chronique "know your meds": kétamine, Ozempic et interféron. Aussi, on parle métaverse et des défis d' Internet en tant que lieu qu'on habite. Aussi: les 400 entreprises de Red McCombs et John Jaso nous met en garde contre les dangers de la quête hédoniste incessante. Connectez-vous pour une discussion engageante!
---
Notes et références
[02:00] Ukraine — Emmanuel Todd
[08:00] The 90s were better. They just were.
You can't stop the flow of time. But you can count the costs. And I think a lot of people, for reasons I can't quite make out, are threatened by the idea of counting the costs when it comes to change.
[21:00] Know your meds: Ketamine, Ozempic, Interferon
[32:00] EV range anxiety
[36:00] MB OS
[39:00] Metaverse & entertainment
Dwell in this environment long enough, and it becomes difficult to process the facts of the world through anything except entertainment. We've become so accustomed to its heightened atmosphere that the plain old real version of things starts to seem dull by comparison. A weather app recently sent me a push notification offering to tell me about "interesting storms." I didn't know I needed my storms to be interesting. Or consider an email I received from TurboTax. It informed me, cheerily, that "we've pulled together this year's best tax moments and created your own personalized tax story."
[44:00] Carson Block : The man who move markets
Activist shorts see themselves as fraud busters. Their reports are like oppo-research dossiers, informed by document dives, intelligence from outside sources, and, often, firsthand detective work. A man hired by Muddy Waters once smuggled a watch outfitted with a secret camera into a high-security facility by hiding it in a body cavity. […]

Robert Jackson, a former SEC commissioner, said onstage at a conference last summer, "Carson Block has uncovered more fraud and saved investors more money than me or anyone else who's had the job I had as an SEC commissioner.
[46:00] SBF still cannot shut up
[52:00] Red McCombs
A Texas entrepreneur, he co-founded the media giant Clear Channel, owned pro sports teams and created more than 400 businesses in a variety of industries.
[57:00] Jim Pattison
[1:02:00] John Jaso
"Baseball set me up for life," he said. "I love it, and I respect it. But it was part of this culture of consumerism and overconsumption that began to weigh really heavily on me. Even when I retired, people said: 'You might be walking away from millions of dollars!' But I'd already made millions of dollars. Why do we always have to have more, more, more?"