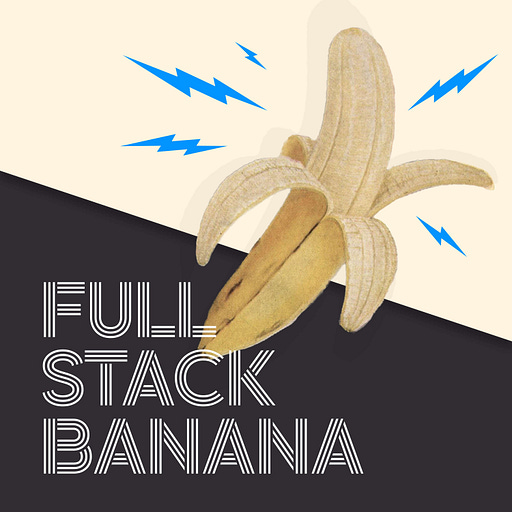 Feb 11 • 1HR 10M
021 — Intrusions célestes [PAB]
Comme toujours, une gamme intrigante de sujets dans cette revue de la semaine, de l'évolution des points de vue sur la punition des crimes, aux événements énigmatiques dans l'espace aérien américain.
Full Stack Banana est un nouveau podcast de conversations nourrissantes au carrefour de la philosophie et de la culture contemporaine. Au fil de réflexions parfois existentialistes mais absolument relax, on s'efforce de bâtir un modèle d'échafaudage pour la vie moderne.
Cette semaine on parle du déclin des peines sévères aux États-Unis, la défense persistante des victimes, le discours sur l'État de l'Union, les mystérieux objets blanc dans l'espace aérien américain, le documentaire de 2016 d'Adam Curtis: HyperNormalisation. Trucs et astuces: comment obtenir obtenir $175 millions de dollars pour une poignée de courriels avec Charlie Javice. Aussi: la nouvelle approche de Shopify en matière de réunions, l'auteure qui vend le plus de livres et que personne connaît, les avions autonomes, les carrières de rêve et le "experience-based pricing" dans les salles de cinéma.
---
Notes et références
[05:00] "The Shawshank Redemption Effect: In the US, the public's desire for harsh criminal punishment (including capital punishment) has been steadily declining." (via Steven Pinker)
[09:00] Victim-takes-all
After all, it bizarrely appears that there's nothing more powerful in this media era than being a victim […] the rule of the land is Victim-takes-all (Eric Weinstein)
[14:00] SOTU: "A look at some of the symbols worn by members of Congress at the SOTU"
[16:00] Pourquoi se contenter de TikTok quand on peut envoyer des intrus célestes.
[24:00] Documentaire — Hypernormalisation (2016) d'Adam Curtis. Le film affirme que ce monde "hypernormal" est devenu si profondément ancré qu'il est désormais difficile d'imaginer une autre façon de vivre, et que les gens se sont détachés du monde réel et vivent désormais dans une bulle de réalité virtuelle.
[31:00] James O'Keefe est en congé payé de Project Veritas
[36:00] Comment Charlie Javice a fait payer 175 millions de dollars à JPMorgan pour… une poignée de courriels.
To cash in, Javice decided to lie," the suit said. "Including lying about Frank's success, Frank's size and the depth of Frank's market penetration." Ms. Javice, through her lawyer, has said the bank's claims are untrue.

[…]

Soon after the merger closed, the bank took its shot and sprayed a portion of Frank's customer list with solicitations. Of 400,000 outbound emails, only 28 percent arrived successfully in an inbox, compared with the usual 99 percent delivery rate. Moreover, just 103 recipients clicked a link to Frank's website. It was, as the bank put it in its legal filing, "disastrous." (NYT)
[47:00] Humata: Ask AI anything about your files
[51:00] Shopify dit aux employés de simplement dire "non" aux réunions
[58:00] Coleen Hoover
[1:02:00] Les avions de passagers entièrement autonomes se rapprochent du décollage
[1:04:00] Emplois de rêve à travers le monde
[1:08:00] AMC Theaters is changing its ticket pricing
Three pricing tiers will soon be offered. For example, the highest-end "Preferred" tier are in the middle of the theaters and will be priced at a "slight premium" compared to its "Standard" tier, which the theater chains says will remain the most common choice and will be sold for the "traditional cost of a ticket." The third tier is called "Value," which are seats in the front row of theaters and will cost less than than its "Standard" tier.